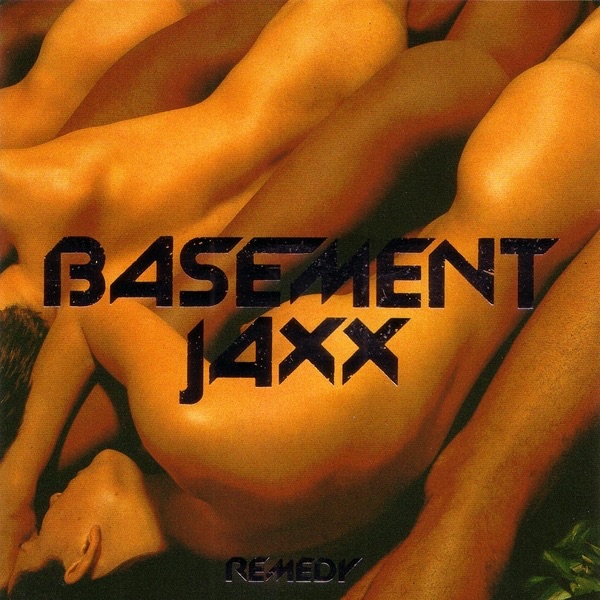 類型: 電子音樂, 音樂, 搖滾, 舞曲, 浩室
發行日期: 1999年05月10日
℗ 1999 XL Recordings
A set of incredibly diverse tracks, 'Remedy' is indebted to the raw American house of Todd Terry and Masters at Work, and even shares the NuYoricans' penchant for Latin vibes (especially on the horn-driven 'Bingo Bango' and the opener, 'Rendez-Vu,' which trades a bit of salsa wiggle with infectious vocoderized disco). 15 tracks, including 'Red Alert' and 'Rendez-Vu', on this Astralwerks release.
---
Lock up your valuables and hide the liquor—playing Basement Jaxx's debut album is known to spark spontaneous house parties. A decade after acid house first swept the UK, the South London duo went back to basics, supercharging tunes modelled on New York acts like Masters at Work with a heavy dose of funk. Tearing up the rulebook, they threw in salsa keys, Spanish guitars, speed-garage basslines and Caribbean toasting; the result is an antic celebration of dance music at its most boisterous.

01 Rendez-Vu.m4a
02 Yo Yo.m4a
03 Jump N' Shout (Radio Edit) [feat..m4a
04 U Can't Stop Me.m4a
05 Jaxxalude.m4a
06 Red Alert.m4a
07 Jazzalude.m4a
08 Always Be There.m4a
09 Sneakalude.m4a
10 Same Old Show.m4a
11 Bingo Bango.m4a
12 Gemilude.m4a
13 Stop 4 Love.m4a
14 Don't Give Up.m4a
15 Being With U.m4a
Directories: 1, Files: 15, Size: 117,437,305 B